What Does Renting A Photocopier Mean?
Renting a photocopier is the most flexible way to acquire a suitable multi-function machine that will undertake all of your document requirements without purchasing it outright. A rental contract gives you the flexibility of a short-term arrangement suited to your needs.
The rental term will be determined by your yourself and will be for a machine that meets your specific requirements. You will also receive the benefits of machine maintenance and replenishment of consumables.
Why would I rent a photocopier?
As most terms for leasing a copier are for 3-5 years, there is often a requirement for hiring on a shorter term hire, which is where renting comes in. If your requirement is for less than 3 years, then renting should be considered.
Due to the shorter term nature of renting, it is generally slightly more expensive than leasing a machine, but you do have the flexibility of extending the rental period should circumstances change.
Rental terms can be as a short as a day and can range through to weeks and months and give you ultimate flexibility.
The range of copiers that can be rented is the same as those that are leased, whether your requirements be full colour, black and white or large format printing, the choice remains the same.
Renting is a great way of acquiring a MFD without the contractual obligation, which comes with leasing.
Photocopier rental – use cases.
Photocopier rental is ideal for new business start ups who are unsure as to the speed at which their document requirements will evolve, with the possibility of upgrading their machine at a convenient time and don't want to tie themselves to a lease contract. They
Fixed term projects such as a TV production shoot also benefit from renting a photocopier, due to the off-site location and defined time-frame being worked to.
Construction projects are regular renters of photocopiers as their projects are not duration-defined and are based out of temporary offices. Renting gives them the flexibility that they require.
As you can see there are various use cases and benefits to renting a photocopier.
Rent or lease a photocopier
The main difference between renting and leasing is the duration of term.
Leasing is generally for a term of 3-5 years, whereas renting a photocopier can be for as short a term as 1 day,
Leasing costs, because they are for a fixed term are cheaper than renting so if you know that the lease term offered is appropriate for your business then leasing would be the best choice. However if you need to break the contract term and finish the lease early then there will be penalties levied.
Rental costs are more expensive than leasing but the term is flexible with no contract tie-in, which allows you to adapt to any changing circumstances.
Photocopier rental costs.
As before photocopier rental costs are more expensive than lease costs, that said, these costs are still a small percentage of the cost of the machine itself.
There is a wide range of machines available to rent and your requirements will determine the machine that you select. The rental cost will be dependent on the machine selected, prices can range from £30 for an entry-level machine up to £300 a month for a higher-spec machine.
We are aware that you may be working to a budget and we will look to offer the appropriate machines for the budget you are working to.
Photocopier rental near me.
When selecting a photocopier rental company then it is essential to chose a company that is locally based to you. When the machine needs maintenance or if it needs trouble-shooting, you don't want to be waiting for days for a service engineer to be scheduled, due to the distance he has to drive to your site.
Reputable photocopier suppliers will have a team of service engineers covering a defined region with same day / next day call outs as a confirmed standard.
Photocopier rental – downsides.
As with any arrangement there can be downsides, these are minimal though with a photocopier rental arrangement.
As the photocopier is being rented, at the end of the term, the machine will be returned to the supplier, it will not become an asset of the renter.
If it is necessary to extend your rental term midway through the agreement then it may have worked out cheaper to have leased the machine.
Under a rental agreement, you will be responsible for the insurance costs.
That's about it for the downsides, which are not that onerous.
What support is offered with a photocopier rental agreement?
As a photocopier supplier, we offer the full range of services that you would require for the duration of the term. We will install and set up the copier as to your requirements, you will have a service team on stand-by to attend and maintain or troubleshoot should the machine require attention.
The consumables you require to run the photocopier will be supplied as part of the agreement terms. i.e. Inks and toners etc.
However you will need to supply paper for the machine.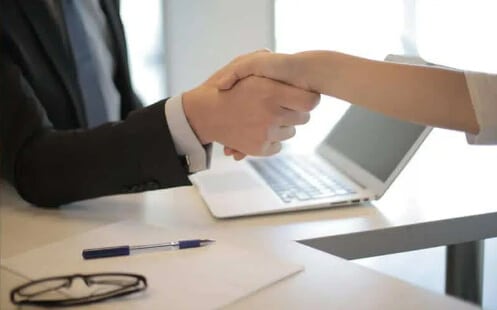 Contact Us